Spreading joy through the post
Spread some joy and encouragement to friends and family with some gorgeous cards and prints.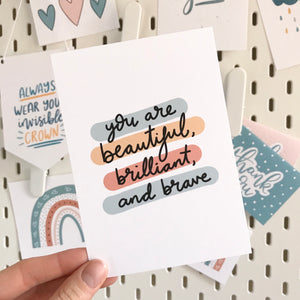 Where else can you find The Lettering Tree?
I've been selling on the Etsy marketplace since 2019 and have clocked up over 3,500 sales (and a lot of happy customers!) I also sell on Cheerfully Given, a marketplace selling Christian cards and gifts. Or you can find me on Instagram @the_lettering_tree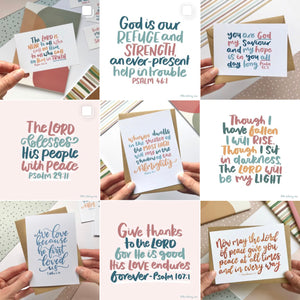 Be inspired with some great ideas, tutorials and freebies!
Celebrate Easter with some beautiful Bible verse crafts. Donwload this set of bookmarks for free!
How your purchase is making a difference
As a small business owner, I believe it is my responsibility to contribute to caring for the world and those around me.
I am therefore delighted to donate 10% of my profits to The Toybox Charity, a charity working across the world to see an end to children living and working on the streets.
Read More