• Christian living • Encouragement ideas • Gift ideas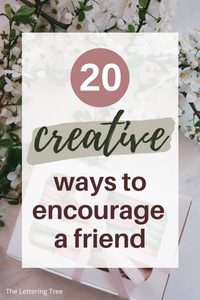 If you are looking for ways to support a friend going through a difficult time, there are lots of easy ways to provide them with a little bit of encouragement to lift their spirits. Here are 20 creative ideas that will let them know you are thinking about them.
---
• Cards • Encouragement ideas • Free printables
If you love sending notes of encouragement to your friends and family, you're going to love these free friendship cards! A word of affirmation can go a long way, and if you know someone who could do with a little encouragement, get your pen at the ready and send some happy mail. You can sign up to The Lettering Tree mailing list by entering your email below and these free printable cards will arrive in your inbox immediately (check your junk folder if you can't see them straight away!) You can print them out as many times as you like...
---
• Christmas • Free printables • Gift ideas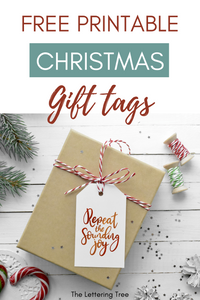 If you love gift wrapping, we've got a great freebie for you! Download some free printable Christmas gift tags which coordinate perfectly with our
Christmas card range
this year!
---
• Cards • Christian living • Christmas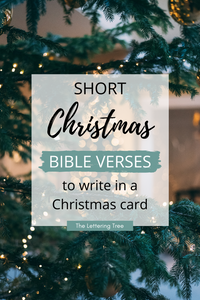 Sending Christmas cards is a wonderful way to connect with family and friends, to share news and to send Christmas greetings. It is also a great way to share your faith and include a message of hope and truth from the Bible. Here are 10 short verses from the Bible you can include in your Christmas cards.
---
• Cards • Encouragement ideas • Gift ideas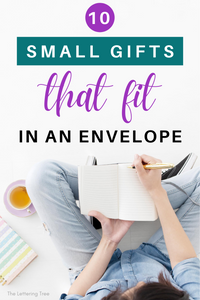 They say that the best gifts come in small packages, and you can't get a much smaller surface area than an envelope! But there are so many thoughtful and meaningful gifts you can fit inside a card.