• Christmas • Free printables • Gift ideas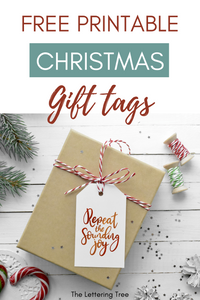 If you love gift wrapping, we've got a great freebie for you! Download some free printable Christmas gift tags which coordinate perfectly with our
Christmas card range
this year!
---
• Cards • Christian living • Encouragement ideas • Free printables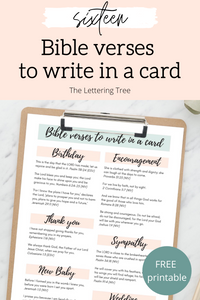 Including a verse from the Bible in a card is a great way to encourage someone and to make your card a little more personal.
It can be hard sometimes to think of just the right verse for the occasion, so I've put together a list of passages that could be appropriate for all the different cards you might be sending.
---
• Cards • Craft Projects • Free printables • Gift ideas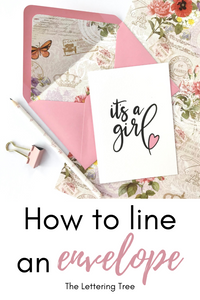 Ever wondered how to make your card just a little bit more special? 
Creating a lining for an envelope is a very simple way to add a bit of sparkle to a special card. 
And The good news? It's really simple :)
---
• Free printables • Get organised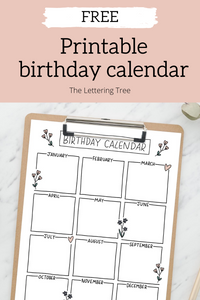 Have you sent one too many belated birthday cards?
We've all been there... but if you love to get organised with your birthdays, download our FREE birthday calendar and never miss a birthday again!
---
• Christian living • Free printables
Displaying Bible verses in your home is a great way to constantly remind yourself and your family of God's word and of his promises to you. Here at The Lettering Tree we have a whole variety of Bible verse prints available  for you to display in your home or to give as gifts. If you love to display scripture in your home, you can subscribe to our mailing list below and receive a free digital hand lettered print featuring the words 'His mercies are new every morning' from Lamentations 3:23. Once you sign up you will receive an email with...